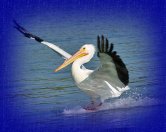 City Council
The Ingleside on the Bay City Council meets the first and the third Tuesday of the Month for a regular council meeting (agenda) at 7:00 PM in the City Hall.

The public is urged to attend City Council Meetings. An agenda of each meeting is posted on the bulletin board on the front of City Hall at least 72 hours prior to each meeting.
The Ingleside on the Bay municipal building and council chambers are wheelchair accessible. Requests for accommodations or interpretive services must be made in writing 48 hours prior to any meeting. Please contact the City Secretary for further information.

The latest water quality report is (here). A failure to submit a report to TCEQ is (here).

You can now pay your utility bills online at:
http://www.go2gov.net/go/ingleside

City Council Members
Mayor
Jo Ann Ehmann
Mayor Pro Tem
Susan Hewitt
Members
Larry Gillespie
Tom Merrick
Leonna Robbins
Cindy Young
---
City Attorney
Hal George
---
Treasurer
Tom Merrick