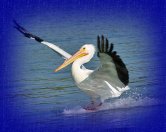 Parks and Recreation
The Parks and Recreation Board is a 5 member board appointed by the the City Council. The Board meets on the first Monday of the month at 6pm. An agenda is posted on the bulletin board on the front of the City Hall at least 72 hours prior to each meeting.
The Parks and Recreation Board plans to complete the installation of the playground equipment donated to the City from Cook Primary, install a border around the playground equipment that will retain the gravel required under it, and install a tire swing.
Members
Chairman
JUDY TUCKER

Members
DIANE DAVID
REAGAN DAVID
BRENDA RIVAS
DAWN JAIME

Ingleside on the Bay Park
Corner of
Starlight and Ebony Streets
across from the
City Hall